VFMK Boutique
Grafische Gestaltung und visueller Auftritt VFMK by "GREAT Design"
"We fought the virus with our thoughts, acting in opposition to it mentally, while we were extremely productive in our home offices. We started implementing new ideas we had been bubbling over with since the beginning of the year 2020. Several events had been planned for 2020—design, book, and art fairs in London, San Francisco, and Bad Gastein—all of which were canceled one after the other. Conceptually, we decided to keep going, constantly sorting things out, adapting relevant content, seeing about what would be useful at the moment and for the coming year 2021. During the first lockdown we found out about this beautiful vacant store designed by the artist Andreas Fogarasi (he designed the space itself, Florent Souly the shop interior), and off we went with everything"
Silvia Jaklitsch interview (Head publisher of VFMK) by Art gorgeous Magazine, New York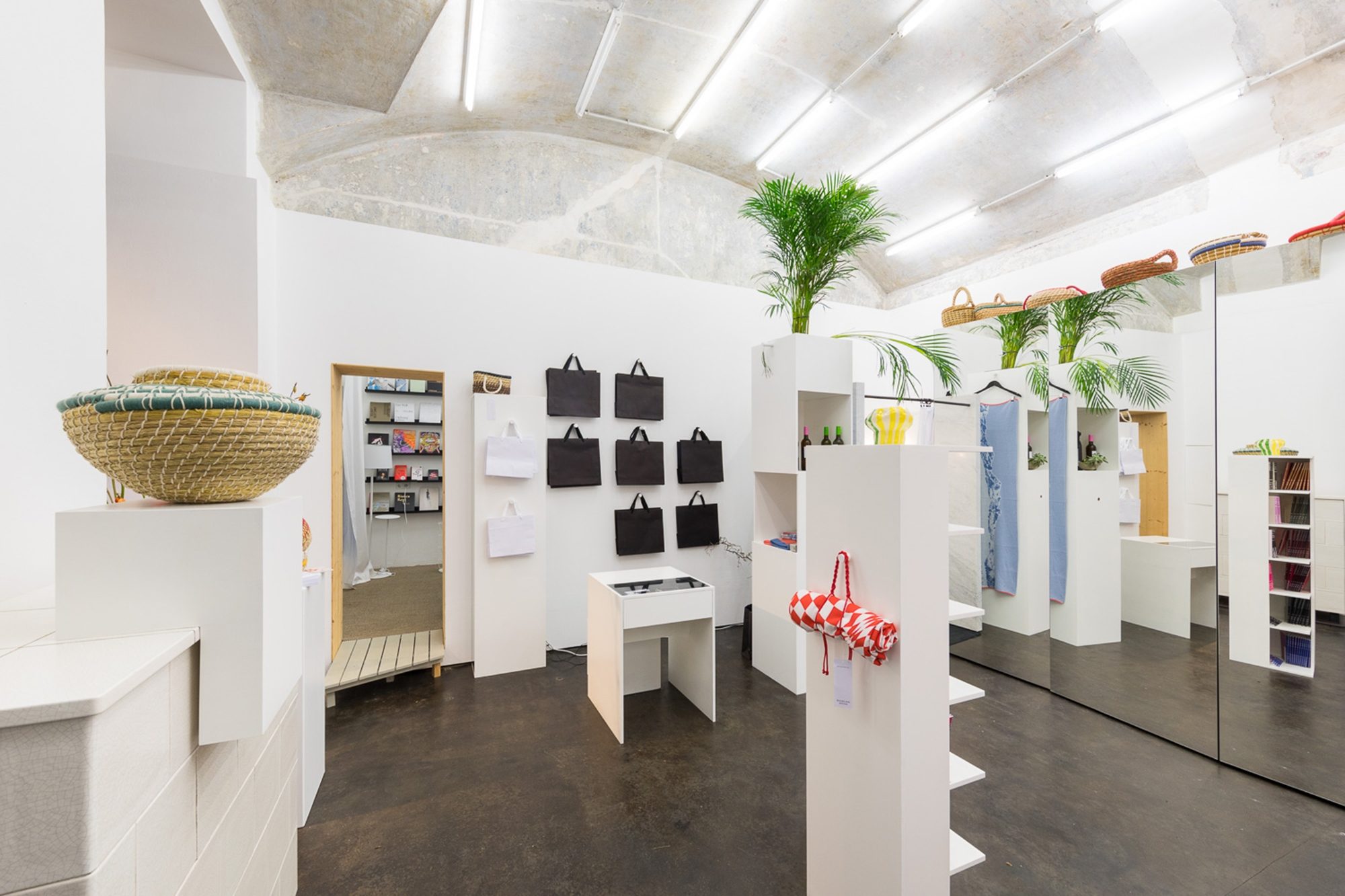 © Leonhard Hilzensauer
"Wir sind quasi ein Museumsshop mit breiterem Sortiment."
Silvia Jaklitsch
© Leonhard Hilzensauer
© Leonhard Hilzensauer
"Nun gestalten Florent Souly, der als Architekt und Designer arbeitet, und Dajana Dorfmayr, die ursprünglich aus der Mode- und Kostümbranche kommt, die VfmK-Goods. Wir haben Seidentücher, Tischdecken, Handtücher, Carnets und vieles mehr entworfen und produzieren lassen. Oft mit langen Testphasen, damit die Produkte auch qualitativ hochwertig sind. Wir verkaufen aber auch Schmuck und schöne Dinge von anderen Designern. Vernissagen und Kooperationen sind ebenfalls geplant! Wir sind ein Buchverlag an der Schnittstelle zur Kunst.
Was ist das Konzept des Concept Stores?
Wir sind quasi ein Museumsshop mit breiterem Sortiment. Museen wie die Tate Modern in London und das Palais de Tokyo in Paris sind unsere Vorbilder, in Österreich besuche ich gerne den MAK Shop oder den der Kunsthalle. Wofür ich weniger Verständnis habe, sind Teddybären in Klimthosen"
Silvia Jaklitsch interview for C/O Vienna Art Magazine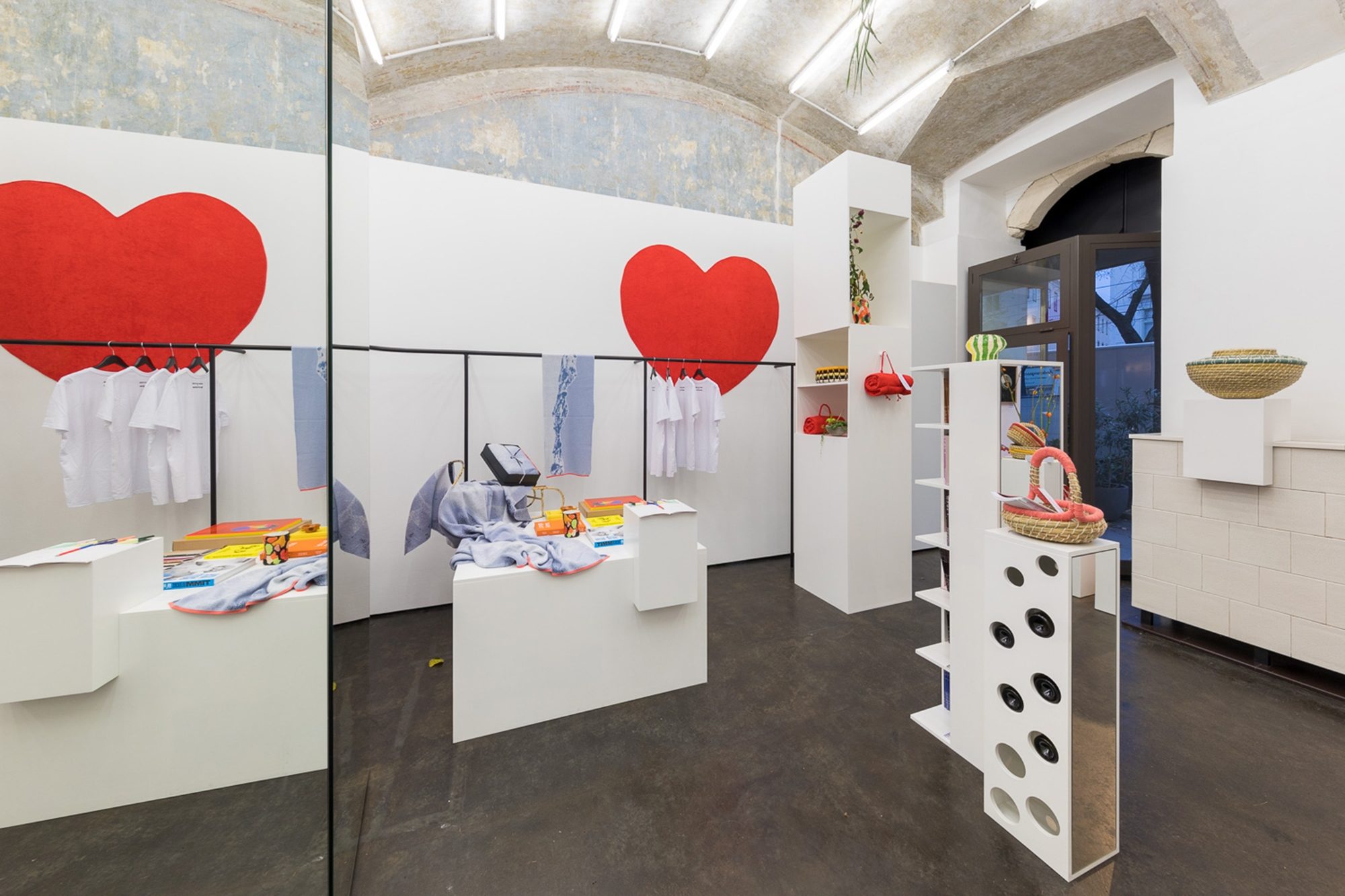 © Leonhard Hilzensauer
"To keep things going and to have some fun at the beginning of the first lockdown, we decided to open a concept store in Vienna… this was probably insane enough…
The thing with the store came up because its previous owner decided she was ready for something new, and her wonderful store was suddenly up for rent. It is located in the Freihausviertel, one of Vienna's trendsetting urban neighborhoods, with galleries (Kargl, König), fancy restaurants, and laid-back bars (Die Herknerin, Anzengruber, Xeno Bar), the world's finest flower shop (Blumenkraft), and one of Vienna's best coffee roasters (Naber Kaffee). It was a spontaneous decision, and very easy for us.

We had wanted to present our titles in an in-house bookstore for a very long time. We took off quite successfully but were forced to close after three to four weeks. For this reason, we got down to work, establishing a new World Wide Web page to complement our clientele of local customers. The creative potential of our team was activated, it was fun work!"
Silvia Jaklitsch, VFMK, Head Publisher for Art gorgeous New York Magazine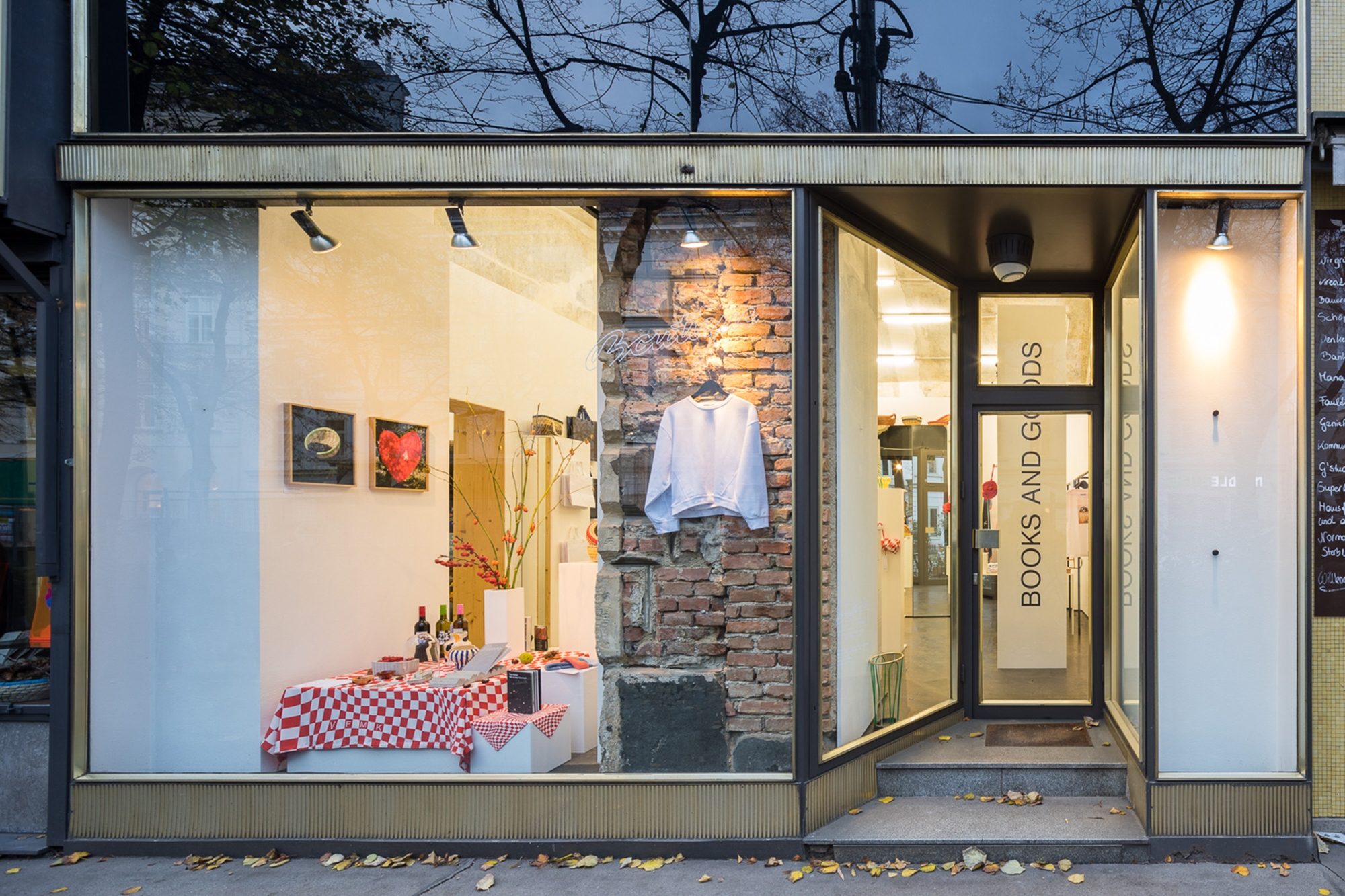 © Leonhard Hilzensauer
| | |
| --- | --- |
| CLIENT | VFMK, Verlag für moderne Kunst |
| LOCATION | Wiedner Hauptstrasse 40 Wien |
| MATERIAL | MDF Panels |
| RAUM KUNST | Andreas Fogarassi |
| INTERIOR DESIGN | Florent Souly |
| DATE | 2020 |